'Flaw' – in progress 2016 – Present
Over the years Hill has been processing his 'layering' method of painting that is inspired by the sequence of action and interaction between measured consistencies of solvents and liquidized paint that is poured at intervals during the drying process of each application. (see examples). The action of 'layering' is a direct reference to the conflicted relationship between humankind and the microbial world. Some canvases seem to be microscopic biological processes expanded to a massive size, while others appear to be vast geographical processes made to happen in a few square feet.
He builds batches of up to 10 canvases at a time on a wood and ply-board framework support which are designed to contain large quantities of the liquid solvents that may take weeks or months to dry. When the stages of the process are complete, many of the multi-layered, works will continue to evolve as they dry over periods of time. Others, by contrast,  with more delicate surfaces, will appear almost three dimensional due to their rich luminous quality and become transformed under both natural and artificial light. The canvases range in size from 120 x 180cm/180 x 180cm/120 x 240cm/240 x 305cm.
https://photos.google.com/share/AF1QipMU9bRXzBRMgVCaVNR38WUqg5rAvyRvzrs_1KXrRVIqVBGGqDfv7svvumFMe2ev9A?key=bDlXNGhCb3BFR3N6RlNDeWZVRTNIc2x5V0pFZllB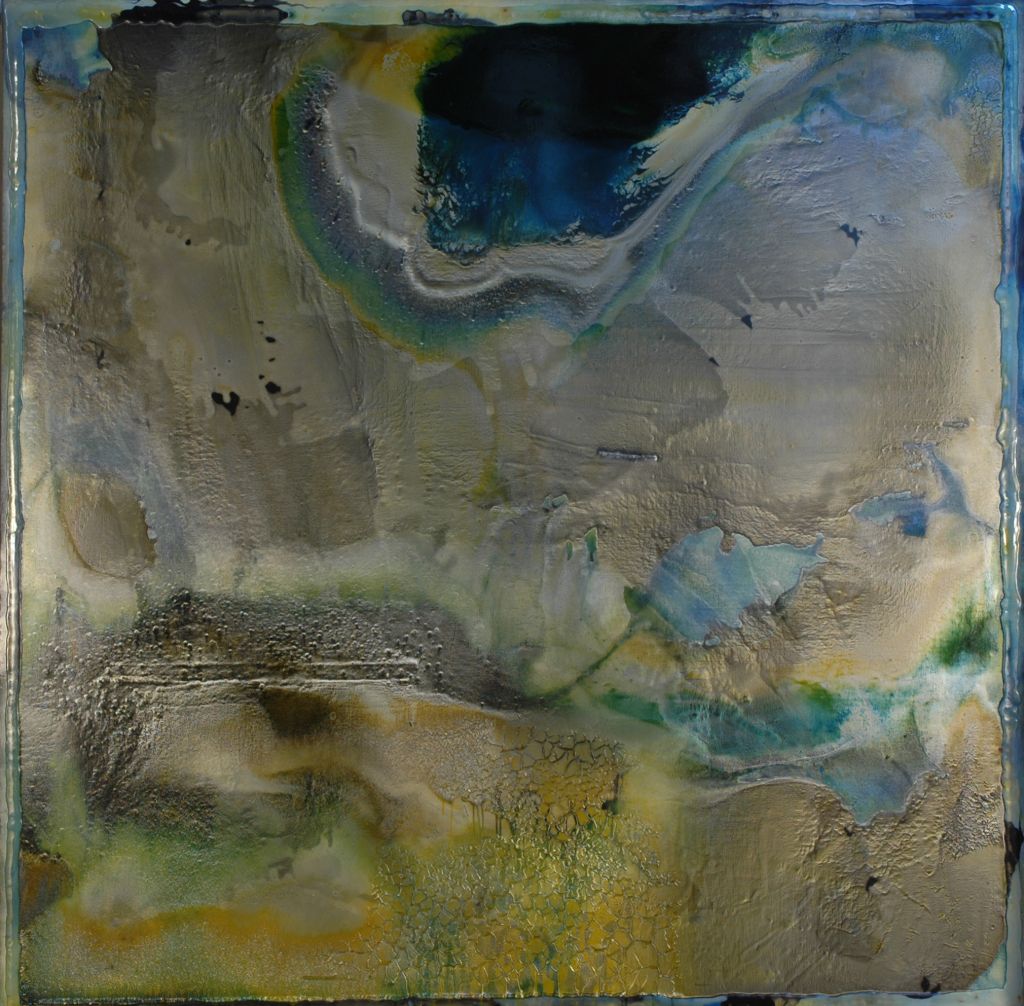 Derek Hill: Flaw
Davy Smith (Flash Art International)
"Hill uses the combination of industrial chemicals and oil paints to create monstrous compositions that suggest organic processes and biological forms.  There is a strong industrial grounding to the work, which glistens throughout, but the displacement of the oils in the pigment at times imbues the work with darker connotations, reminiscent of oil spills or discarded footprints of a post-industrial world. The multiple layers are produced with uncompromising patience, creating a luminosity and translucency. In other paintings, such as Untitled V, Hill displays a more painterly approach, staining the canvas to produce hues with great depth, taking on the qualities of aerial photographs…"The autobiographical nature of the series is expressed strongly by Hill, the inspiration being rooted in a near-fatal tropical illness, streptococcus septicaemia….. Indeed, the displacement of the oil on the paintings' surfaces form tessellations that could have originated in biological Petri dishes. This also reminds us of the biological nature of paint and oil, which sit together with unease on the canvas, separated into their own colonies, sharing space, but never intruding into each other's domain."
See exhibition and Reviews; Flash Art online.com