Derek Hill
Hill is an RCA trained practitioner with a painting/printmaking studio in the North East of England UK. He founded the Art Studio, Sunderland in 1986 and was its Artistic Lead for 26 years until 2012. At the Studio he consolidated his practice alongside people with mental health issues, providing an outlet for their creativity and helping them to develop into artists in their own right. With his encouragement 39 went on to complete undergraduate and higher degrees. Hill received widespread acclaim for his pioneering work, including television appearances and recognition by The Daily Telegraph/Association of Business Sponsors of the Arts, (ABSA). Arts Council England and the City of Sunderland commissioned the installation; "book" for the Visual Arts UK Initiative and his work has been exhibited in London, Oxford, Glasgow, Paris, Belgrade. He was given his first one-man show at the Imperial War Museum, London in 1983 by the curator, Angela Weights, with his body of work: "Victory and Defeat". His art is displayed in various public and private collections including the Imperial War Museum, London. He is featured in national publications including the Telegraph, the Observer supplement, the Arts Council's "96 from 96", Arts Review and Flash Art International online magazine.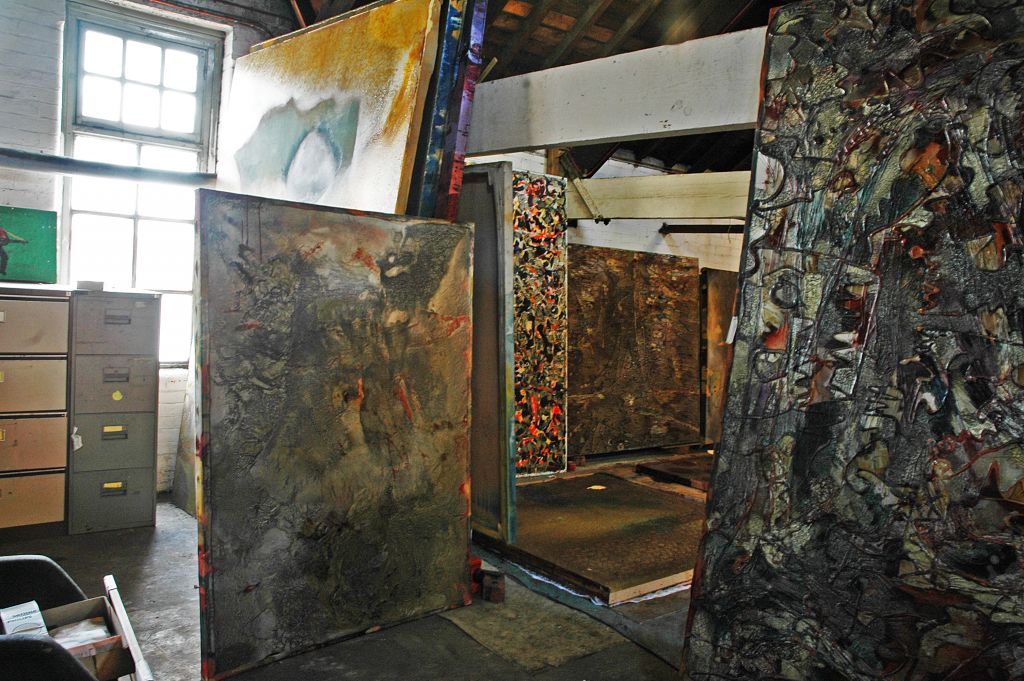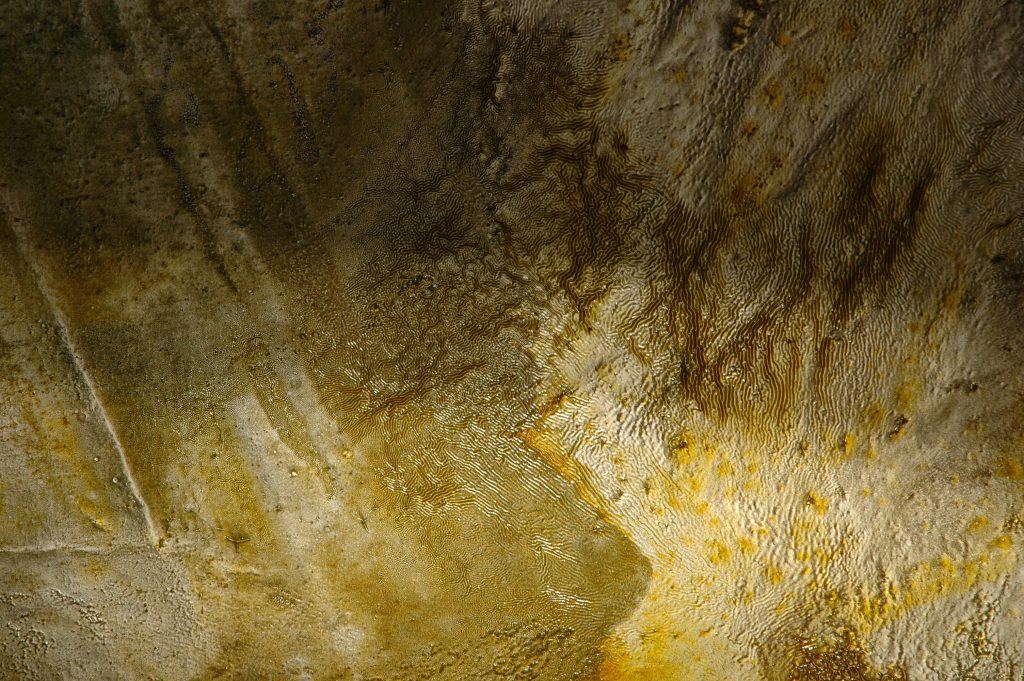 Derek Hill: Flaw
Davy Smith (Flash Art International)
" Hill uses the combination of industrial chemicals and oil paints to create monstrous compositions that suggest organic processes and biological forms.  There is a strong industrial grounding to the work, which glistens throughout, but the displacement of the oils in the pigment at times imbues the work with darker connotations, reminiscent of oil spills or discarded footprints of a post-industrial world. The multiple layers are produced with uncompromising patience, creating a luminosity and translucency. In other paintings, such as Untitled V, Hill displays a more painterly approach, staining the canvas to produce hues with great depth, taking on the qualities of aerial photographs".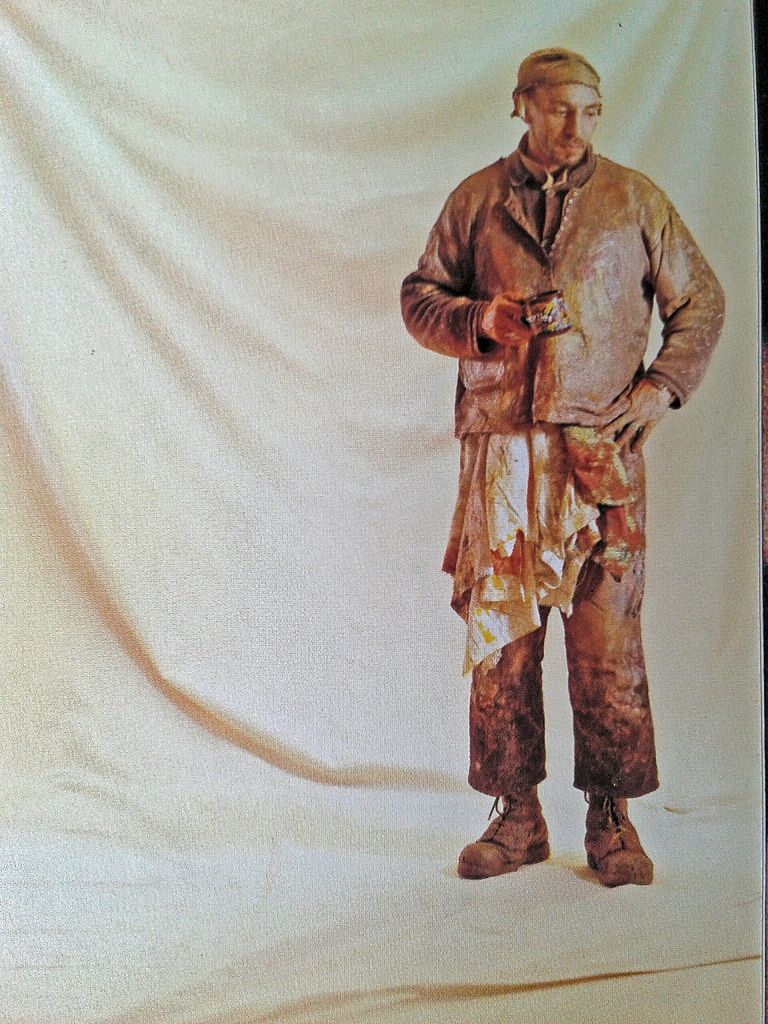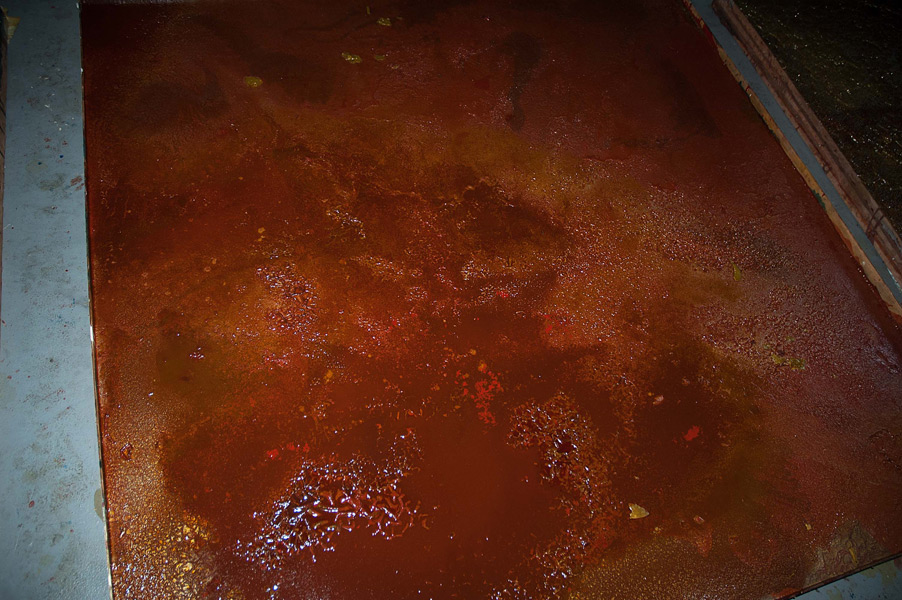 Hill is currently developing his practice alongside internationally recognised scientists at the Centre for Bacterial Cell Biology, (CBCB) at Newcastle University to develop a new programme of artwork that is inspired by the, "hitherto hidden microbial kingdom". The project; "Illuminating Bugs" enables him to interact directly with scientists by becoming part of the wider CBCB community and demonstrate how art practice can amalgamate with science to present an alternative means of visualising the Kingdom of the microbe. His presence has stimulated such interest that it lays the foundation to forge a body of artwork, designed to evoke direct engagement between the public, arts, and science.
"Illuminating Bugs" is a collaboration that is currently in development with the Centre for Bacterial Cell Biology at Newcastle University. Special mention to chief collaborators, Professor Jeff Errington FRS, Professor Colin Harwood, and Dr Richard Daniel
http://www.ncl.ac.uk/cbcb/about/engagement/